Chris Naprawa
Chair of the Board
Mr. Naprawa has been the Chair of the Board of Khiron since June 2020 and is also the President of TAAL Distributed Information Technologies, a provider of blockchain services, infrastructure and transactional platforms for Bitcoin-related solutions and applications. Mr. Naprawa has extensive institutional capital markets, business development and M&A experience. Prior to being appointed to the role of Chair of the Board of Khiron in June 2020, Mr. Naprawa was President of Khiron where he led the company through raising over $80 million in equity financings. Prior to joining Khiron, Mr. Naprawa was a Partner at Sprott Capital Partners, Managing Director at Primary Capital, Head of Equity Sales and Trading at Dundee Securities, and Head of Equity Sales at Macquarie Canada. Mr. Naprawa was also founder and CEO of STARTcast Solutions, a software company successfully sold to a large Canadian telecommunications company after 2 years of operations. Mr. Naprawa holds a Bachelor of Arts from Queen's University.
Deborah Rosati FCPA, FCA, ICD.D
Lead Director
Ms. Rosati has been the Lead Director of Khiron and Chair of the Audit Committee since joining the Board in October 2019. Ms. Rosati also serves on the board of TAAL Distributed Information Technologies as a director and as Chair of the Nominating and Corporate Governance Committee. In addition to being the Founder & CEO of Women Get On Board Inc., Ms. Rosati is an accomplished corporate director, entrepreneur, Fellow Chartered Professional Accountant (FCPA) and certified Corporate Director (ICD.D) with more than 30 years of experience in technology, consumer, retail, cannabis, private equity and venture capital. Ms. Rosati is an experienced Audit Committee and Nominating & Corporate Governance Committee chair, with extensive knowledge as a Corporate Director in the areas of financial and enterprise risk management, corporate strategy, transformational changes, M&A, corporate governance and succession planning.
Alvaro Torres
Chief Executive Officer and Director
Mr. Torres is a founder, CEO and Director of Khiron. He almost two decades of experience in the Latin American market, including infrastructure projects and project finance, management strategy, team development, and mergers and acquisitions. Mr. Torres was previously head of business development for SNC-Lavalin, Colombia, and was instrumental in growing the company from two people to more than 2,000 people in Colombia over the course of three years. Mr. Torres has overseen the development of projects totaling over $1 billion in capital expenditure, including the development and construction of Colombia's tallest skyscraper. Mr. Torres holds a Bachelor of Engineering and a Master of Engineering from Rensselaer Polytechnic Institute and an MBA from Georgetown University.

Mr. Fox has been a director of Khiron since July 2018. From December 2000 to November 2006, Mr. Fox was the 55th President of Mexico. Prior to his presidential nomination, Mr. Fox was CEO of Coca-Cola Latin America. In recent years, Mr. Fox founded the Centro Fox, a not-for-profit foundation dedicated to serving communities in México and Latin America.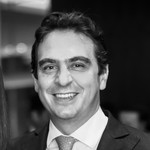 Mr. Yañez has been a director of Khiron since May 2018. Mr. Yanez is the named partner of the Bogota, Colombia law firm, Yanez & Asociados. He currently serves on the board of Momentous Capital Corp. (a Canadian Capital Pool Corporation). Mr. Yanez brings almost two decades of commercial and legal experience in Colombia and internationally. Mr. Yañez has served as Legal Manager of Pacific Stratus Energy Colombia Corp. and Petrominerales Colombia Corp. (oil exploration and production companies). Mr. Yañez has a law degree from Universidad del Rosario and an LL.M in corporate law from Instituto de Empresa.
Juan Carlos Echeverry
Director
Mr. Echeverry joined the Board of Khiron in November 2020. He is a founding partner of Econcept, Bogotá and Washington, DC, an economic consultancy in macroeconomic analysis, public policy design and evaluation, and microeconomic research in Latin America, providing macroeconomic and political analysis to the international financial sector. Mr. Echeverry was a former CEO of Ecopetrol, Colombia's largest oil and gas producer, No. 559 in Forbes World's Biggest Public Companies and among the 30 largest oil and gas producers worldwide, as well as former Minister of Finance of Colombia. He was also a former Minister of Economic Planning, former Dean of Economics at Universidad de los Andes (Bogotá), and Associate Professor at Instituto de Empresa, Madrid, with teaching experience at New York University and various Colombian universities. He was a former weekly editorialist of CNN en Español in Atlanta and has published papers in different fields of economics, in specialized journals, and three books on the Colombian economy and other Latin American economies. Mr. Echeverry has a PhD in economics from New York University and is a noted public speaker.