Alvaro Torres
Chief Executive Officer and Director
Mr. Torres has over 15 years of experience in the Latin American market, including infrastructure projects and project finance, management strategy, team development, and mergers and acquisitions. Mr. Torres was previously head of business development for SNC-Lavalin, Colombia, and was instrumental in growing the company from two people to more than 2,000 people in Colombia over the course of three years. Mr. Torres has overseen the development of projects totaling over $1 billion in capital expenditure, including the development and construction of Colombia's tallest skyscraper. Mr. Torres holds a Bachelor of Engineering and a Masters of Engineering from Rensselaer Polytechnic Institute and an MBA from Georgetown University.
Deborah Rosati FCPA, FCA, ICD.D
Director
Deborah Rosati is an accomplished corporate director, entrepreneur, Fellow Chartered Professional Accountant (FCPA) and certified Corporate Director (ICD.D) with more than 30 years of experience in technology, consumer, retail, cannabis, private equity and venture capital. An experienced Audit Committee and Nominating & Corporate Governance Committee chair, Deborah provides extensive knowledge as a Corporate Director in the areas of financial and enterprise risk management, corporate strategy, transformational changes, M&A, corporate governance and CEO and board succession planning.
Deborah currently leads and serves as a Corporate Director for Lift & Co.(TSX-V: LIFT) as Vice Chair and Chair of the Audit Committee. Deborah recently served on the board of MedReleaf (TSX:LEAF) as the Chair of the Audit Committee (acquired by AuroraCannabis (TSX: ACB) in July 2018), as well as chaired the Audit Committee for NexJ Systems (TSX: NXJ), and was on the board of Sears Canada (TSX: SCC). Deborah is the Founder & CEO of Women Get On Board, a leading member-based company that connects, promotes and empowers women to corporate boards. Deborah has been selected as a Diversity 50 2014 candidate and was recognized in 2012 as one of WXN's Top 100 Canada's Most Powerful Women in the corporate director award category.
Mr. Yañez has over 15 years of commercial and legal experience in Colombia and internationally. In the last five years, Mr. Yañez has served as Legal Manager of Pacific Exploration and Production, the largest independent oil company in Colombia and as Partner of his law firm Yañez & Associates. Upon engagement with the Resulting Issuer, Mr. Yañez will execute standard non-competition and non-disclosure agreements. Mr. Yañez has a law degree from Universidad del Rosario and an LL.M in corporate law from Instituto de Empresa.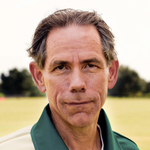 Mike Beck is the founder and Managing Director of Regent Advisors LLC, a corporate finance advisory and investment firm. He has advised on equity and debt financings for private and public companies in the natural resources sector, including Signet Petroleum Limited, West African Minerals Corporation, Polo Resources Limited, Direct Petroleum Exploration Inc., Titanium Resources Group, Copper Development Corporation, UraMin Inc., Diamond Fields International Ltd., Weda Bay Minerals Inc., Regent Pacific Group Limited and CCEC Ltd.
Mr. Beck was a Managing Director at N M Rothschild & Sons with responsibility for the firm's mining, oil and gas advisory and investment activities. Prior thereto, Mr. Beck was the founder and President of Librion Group Inc., a corporate finance boutique. He also was with the International Finance Corporation of the World Bank Group, where he oversaw the structuring and financing of a large number of natural resource projects in Africa. Mr. Beck has also been a founder or co-founder of a number of companies listed on the Canadian, Australian and London stock exchanges. He has an M.S. in Engineering from Princeton University and a B.S. (High Honors) in Engineering from Rutgers University.
From December 2000 to November 2006, Mr. Fox was the 55th President of Mexico. Prior to his presidency, he served as the Chief Executive Officer of Coca Cola Latin America. Mr. Fox is the Founder of Centro Fox, a non-profit foundation dedicated to serving communities in Mexico and Latin America. Through his various business and community interests, Mr. Fox has been highly vocal and is a well-respected advocate for the legalization of medical cannabis throughout the Latin American region. He currently serves on the board of directors of a US based cannabis publication advocating for cannabis legalization.