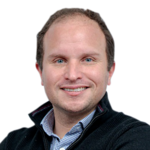 Alvaro Torres
Chief Executive Officer and Director
Mr. Torres is a founder, CEO and Director of Khiron. He almost two decades of experience in the Latin American market, including infrastructure projects and project finance, management strategy, team development, and mergers and acquisitions. Mr. Torres was previously head of business development for SNC-Lavalin, Colombia, and was instrumental in growing the company from two people to more than 2,000 people in Colombia over the course of three years. Mr. Torres has overseen the development of projects totaling over $1 billion in capital expenditure, including the development and construction of Colombia's tallest skyscraper. Mr. Torres holds a Bachelor of Engineering and a Master of Engineering from Rensselaer Polytechnic Institute and an MBA from Georgetown University.

Franziska Katterbach
President, Europe
Franziska Katterbach is an accomplished business executive and legal expert (zugelassene Rechtsanwältin) who brings extensive experience working within Europe's emerging cannabis industry. After completing her legal studies at Universität Leipzig and Landgericht Darmstadt, Franziska joined corporate law firm Dentons, where she was involved high-profile deals in the cannabis sector across multiple jurisdictions. Franziska later served as Director of Legal for Canopy's European operations, prior to joining Khiron.
Joel Friedman
Chief Financial Officer
Mr. Friedman, a Chartered Professional Accountant, began his career at Deloitte. He brings over 10 years of international financial experience, including in the cannabis and mining industries, having previously served as Vice President, Finance at CannTrust Inc., Director of Finance at Primero Mining Corp., in addition to progressively senior finance roles at Banro Corp. and Iamgold Corporation.
Livia M. Maduri
General Counsel & Corporate Secretary
Ms. Maduri brings a broad range of legal experience gained in private practice and in-house at a multinational life sciences company. Prior to joining Khiron, Ms. Maduri was the Director of Legal Services at Patheon Inc., part of Thermo Fisher Scientific, and previously, an Associate at Gowling Lafleur Henderson LLP (now Gowling WLG) in Toronto. In addition, Ms. Maduri brings over ten years' experience in Regulatory Affairs and Quality Assurance roles at several multinational pharmaceutical companies in Canada. Ms. Maduri obtained her B.Sc. (Pharmacology Specialist) degree from the University of Toronto, and her LL.B. from Osgoode Hall Law School. Ms. Maduri was called to the Bar of Ontario in 2007.
Juan Diego Alvarez
Vice President Regulatory
Dr. Alvarez has more than 10 years of legal experience in Colombia and is an authority on medicinal cannabis regulation in LATAM. He was previously a public policy advisor to the Ministry of Health in Colombia. Dr. Alvarez has been a consultant for Payson Center for International Development and USAID, a Professor of Law at the University of Los Andes, and VP Regulatory of Khiron Life Sciences Corp. Dr. Alvarez holds an LL.B from the University of Los Andes, an LL.M from Columbia University in New York, and holds a PhD in law and public health from Tulane University in New Orleans.
Rodrigo Durán
Vice President, Pharma
Highly skilled marketing and sales executive, Rodrigo has over 17 years of experience in the consumer goods and pharma industry. His wealth of experience covers directing go-to-market strategies, managing teams, and bringing brands to the consumer market across Latin America. As Consumer Brands Director for Team Foods, Rodrigo was responsible for $70 Million in US sales through retail and digital channels.